Refer to the Exhibit.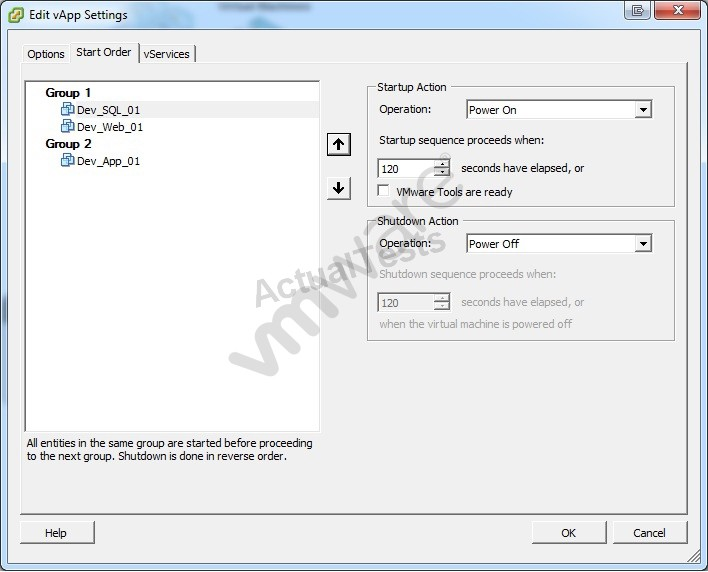 An administrator is creating a vApp for a multi-tiered web application. The vApp has been configured as shown in the exhibit. Testing of the vApp indicates that attempts to communicate with the web server on Dev_Web_01 fail. The developer wants to be sure the database server OS is completely started before the other servers power on. The developer also wants to minimize recovery time.
What changes to the vApp configuration will correct the issues?
A.
Move the Dev_Web_01 virtual machine to Group 3 and increase the time value
B.
Move the Dev_App_01 virtual machine to Group 1 and increase the time value
C.
Move the Dev_Web_01 virtual machine to Group 3, decrease the time value and check VMware Tools are ready
D.
Move the Dev_Web_01 virtual machine to Group 3, increase the time value and check VMware Tools are ready