Refer to the Exhibit.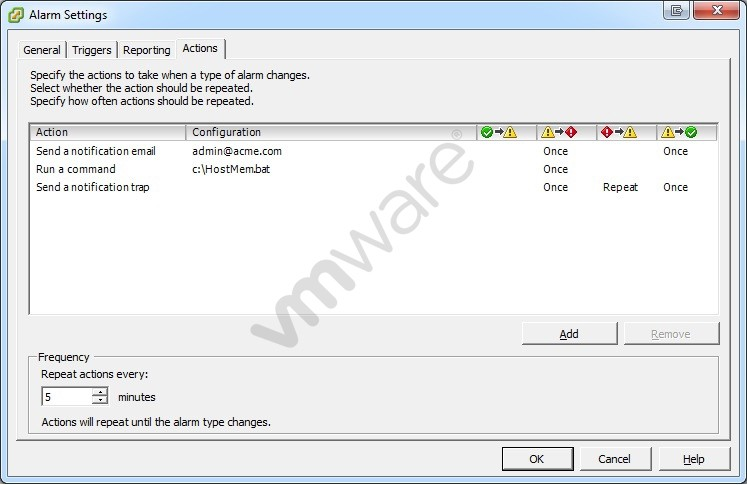 An administrator is seeing a warning on one of their hosts. The warning in the Triggered Alarms panel appears to come from a custom configured host alarm. The administrator has not seen any actions taken for this alarm even though the actions are configured in the alarm definition. The configured actions are shown in the exhibit.
What change can the administrator make to correct the problem?
A.
Configure the Alarm Frequency to repeat more often.
B.
Remove two of the actions. The alarm will not trigger if more than one action is configured.
C.
Configure the alarm yellow to red action to repeat for all three actions configured.
D.
Configure the alarm green to yellow actions.