Click the Exhibit button.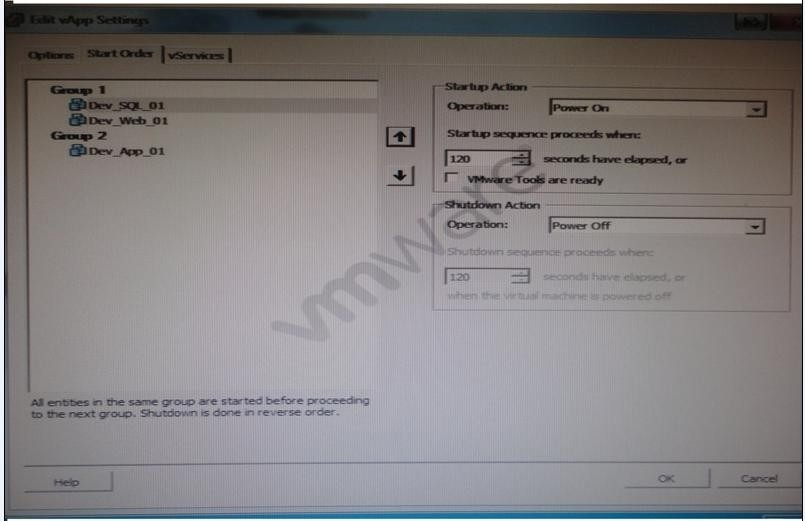 An administrator is creating a vApp for a multi-tiered web application. The vApp has been as shown in exhibit. Testing of the vApp indicates that attempts to communicate with the web server on Dev_Web_01 fail.
A.
Change the startup sequence to startup when VMware Tools is ready
B.
Change the Startup Sequence value from 120 to 240
C.
Move the Dev_Web_01 virtual machine to Group 3
D.
Move the Dev_SQL_01 virtual machine to Group 2 and move the Dev_App_01 virtual machine to Group 3
Explanation:

The only logical answer seems to be A. Since option B is asking you to increase the time elapsed which has no impact on the virtual machine.
There is also no use moving Dev_Web_01 to group 3 or even moving or shuffling the virtual machines from one group to another.