Refer to the Exhibit.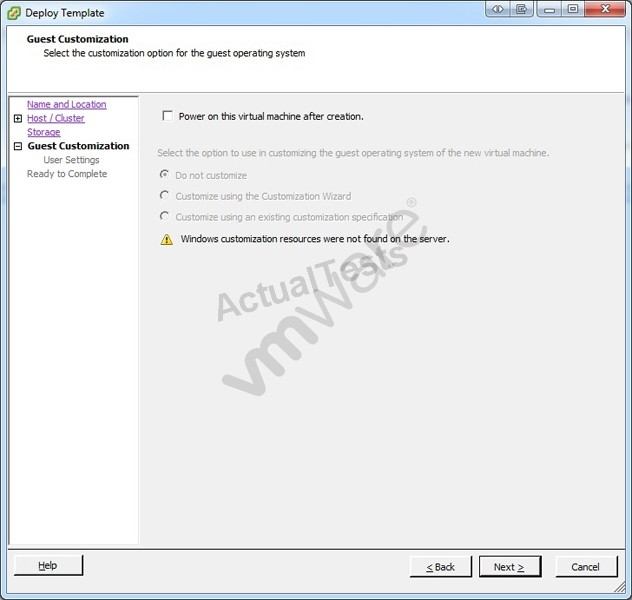 An administrator has implemented a new vSphere 5 environment and is deploying their first Windows 2008 R2 template. When running the Deploy Template wizard, the error shown in the exhibit appears.
What can be done to correct the problem?
A.
Select the correct guest OS setting for the virtual machine.
B.
Windows 2003 x64 cannot be customized.
C.
Download and install the Microsoft Sysprep tool into the virtual machine to be customized.
D.
Download the Microsoft Sysprep tool to the appropriate vCenter Server directory.