Refer to the Exhibit.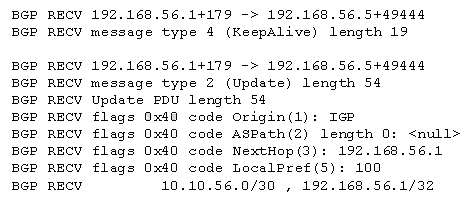 The exhibit contains a sample trace file of a BGP update message. Which two statements are
true? (Choose two.)
A.
10.10.56.0/30 is a route internal to the AS.
B.
The router that sent this update is the BGP originator of 10.10.56.0/30.
C.
The BGP session is EBGP.
D.
The local preference has been changed from the default settings.
Explanation: