Refer to the Exhibit.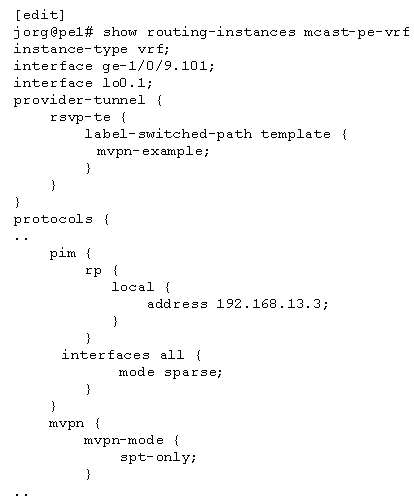 A customer has the configuration shown in the exhibit applied to the VRF C-PIM domain. What
can you determine from this configuration?
A.
The PE is configured for selective PMSI (S-PMSI) only.
B.
The C-RP is collocated on one of the PEs in the MVPN.
C.
The MVPN is not working because the receiver-site command is missing.
D.
Multicast traffic will not switch to the S-PMSI because the vpn-group-address command (data
MDT) is missing.
Explanation: