Refer to the exhibit.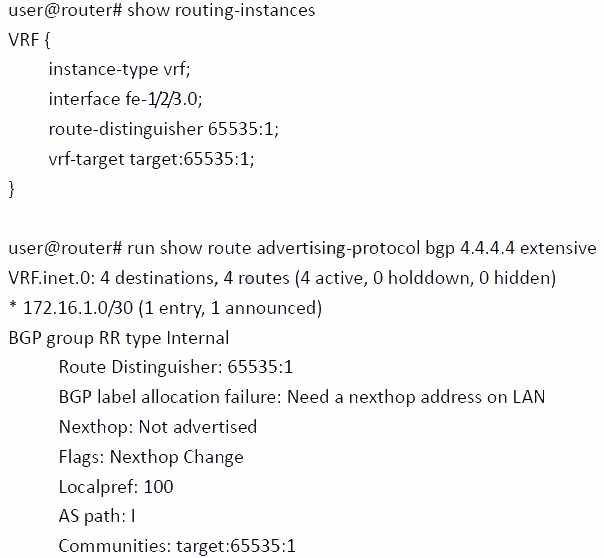 What are two ways to resolve the error BGP label allocation failure: Need a next hop address on
LAN? (Choose two.)
A.
Configure a /32 static route with the next hop as itself to any remote address on the network
assigned to the CE-facing interface.
B.
Resolve the MPLS issue between the PE routers.
C.
Configure a static ARP entry on fe-l/#3.0.
D.
Configure vrf-table-label in the routing-instance.
Explanation: