Refer to the Exhibit.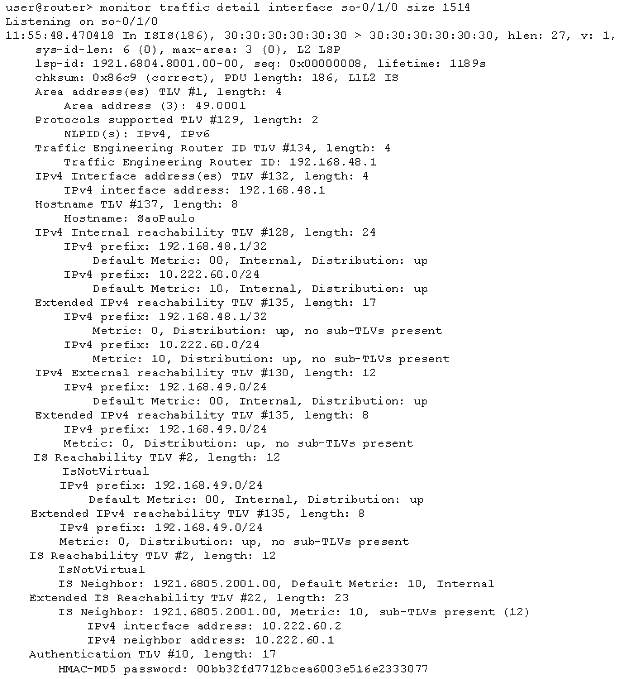 The output in the exhibit was captured on an interface. Which three statements are true about the
configuration on the router with hostname SaoPaulo? (Choose three.)
A.
Wide metrics is not in use.
B.
The router has the overload bit set to "on".
C.
Authentication is enabled.
D.
System ID is 1921.6805.2001.
E.
Level 2 routing is enabled.
Explanation: