— Exhibit –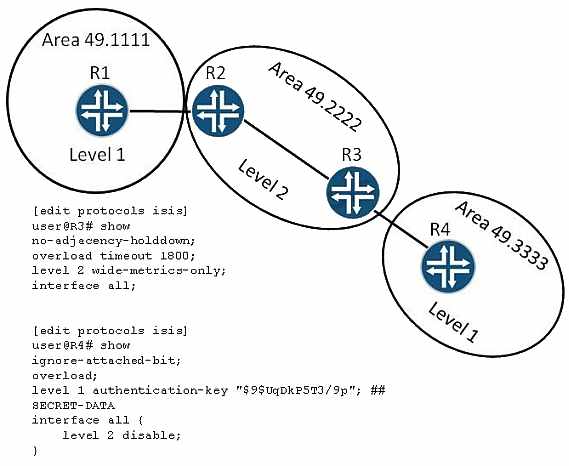 — Exhibit —
Refer to the Exhibit.
The exhibit displays an IS-IS topology and an IS-IS configuration for R3 and R4. R4 cannot reach
any external destinations or addresses located in Area 49.1111.
How would you ensure that R4 can reach external destinations and addresses located in area
49.1111?
A.
Configure an export policy on R3 that leaks all IS-IS routes from Level 2 to Level 1.
B.
Configure R3's authentication key to match R4's authentication key.
C.
Remove the overload statement on R4.
D.
Remove the ignore-attached-bit statement on R4.
Explanation: