Refer to the Exhibit.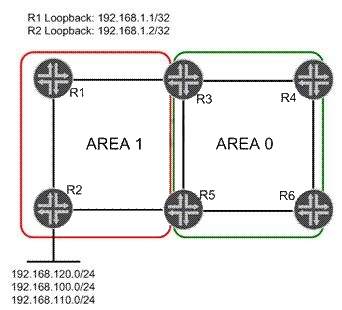 In the exhibit, Area 1 is a not-so-stubby area. Three networks are redistributed into Area 1 on R2.
You must summarize the redistributed network addresses in Area 1 so that only one network
prefix is re-advertised into Area 0. You must also summarize the loopback addresses of R1 and
R2 into a single address in Area 0.Which configuration sample on R3 and R5 will complete this task?