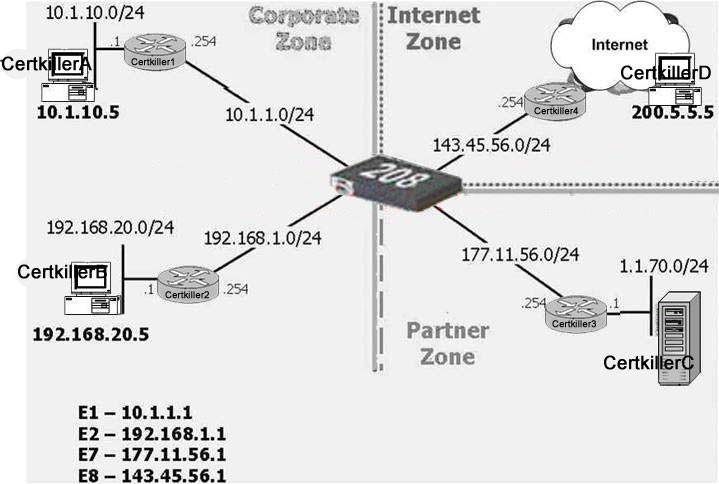 Refer to the exhibit. If you configure NAT-srcfrom the Corporate zone to the Internet zone, and do not specify a DIP, which address will be used as the outbound source address of packets destined for the Internet?
A.
143.45.56.1
B.
143.45.56.254
C.
the original source address
D.
NAT-srcwill not work without a DIP
Explanation:

When an ingress interface is in Network Address Translation (NAT) mode, theNetScreendevice, acting like a Layer 3 switch (or router), translates two components in the header of an outgoing IP packet destined for theUntrustzone: its source IP address and source port number. The NetScreendevice replaces the source IP address of the originating host with the IP address of the Untrustzone interface (143.45.56.1). Also, it replaces the source port number with another random port number generated by theNetScreendevice. The port numbers 1 to 1023 are reserved for well known port numbers, so the next available port number could be 1024.