CORRECT TEXT
SIMULATION
You have been tasked with testing a CAT5e cable. A summary of the test results can be found on the screen.
Step 1: Select the tool that was used to create the cable test results.
Step 2: Interpret the test results and select the option that explains the results. After you are done with your analysis, click the 'Submit Cable Test Analysis' button.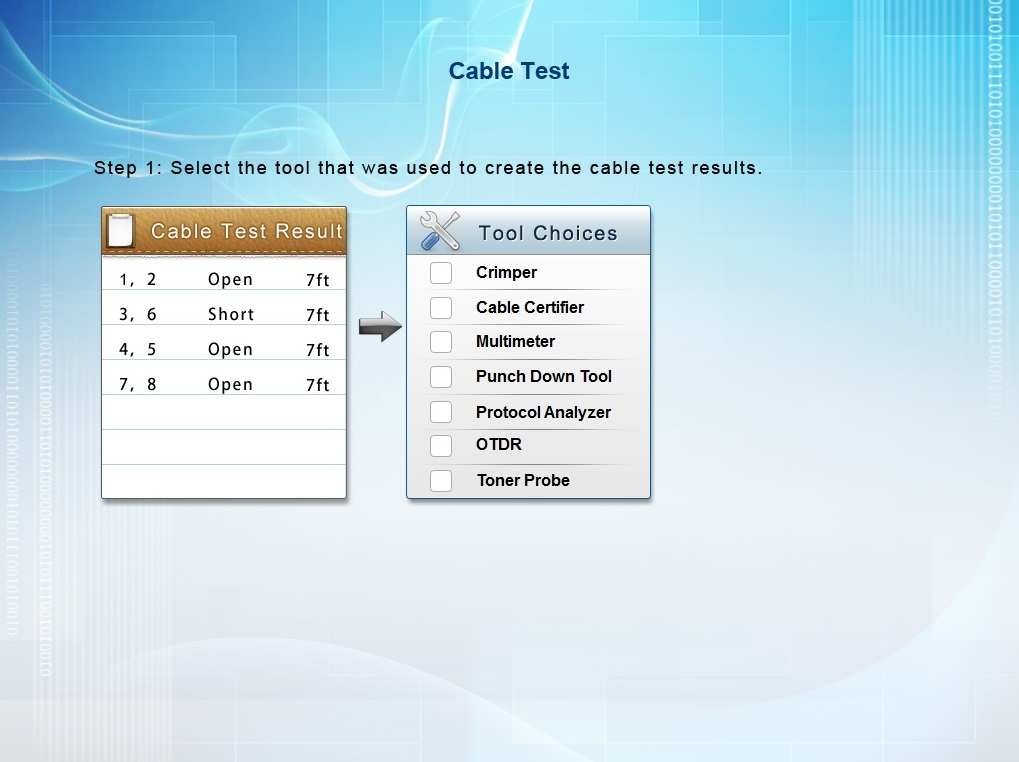 Answer: See the explanation
A Cable Certifier provides "Pass" or "Fail" information in accordance with industry standards but can also show detailed information when a "Fail" occurs. This
includes shorts, the wire pairs involved and the distance to the short. When a short is identified, at the full length of the cable it means the cable has not been
crimped correctly.