CORRECT TEXT
SIMULATION
After recent changes to the pictured network, several users are unable to access the servers. Only PC1, PC2, PC3, and PC4 are clickable and will give you access
to the command prompt and the adapter configuration tabs.
Instructions: Verify the settings by using the command prompt, after making any system changes. Next, restore connectivity by making the appropriate changes to
the infrastructure. When you have completed these steps, select the Done button to submit.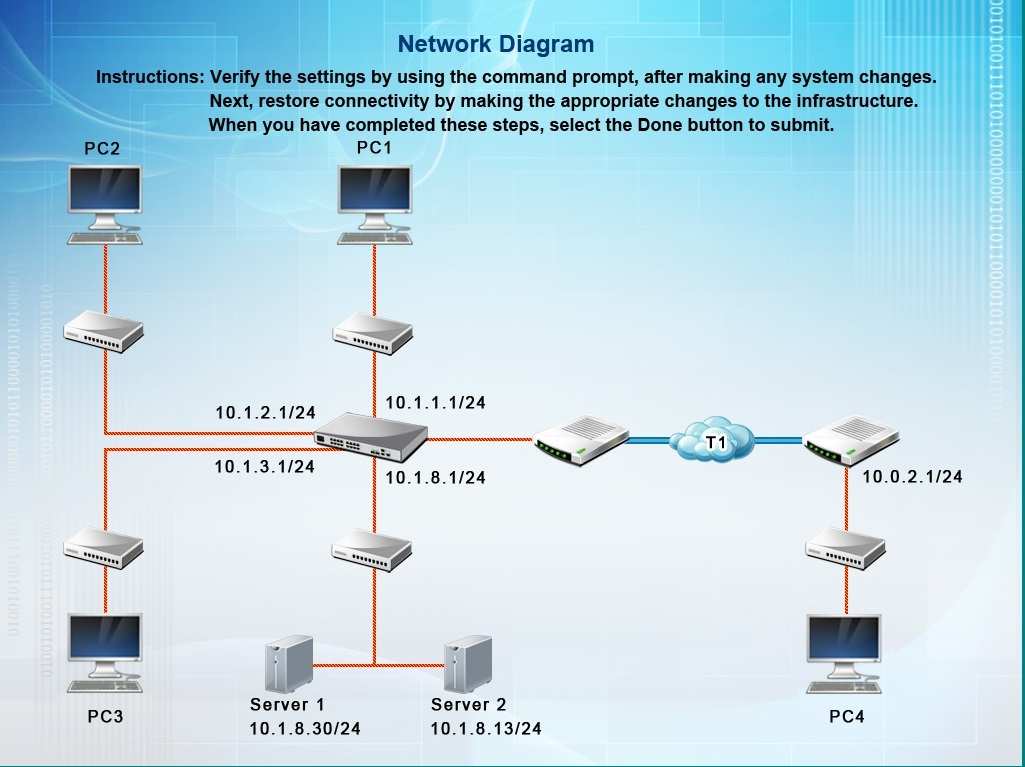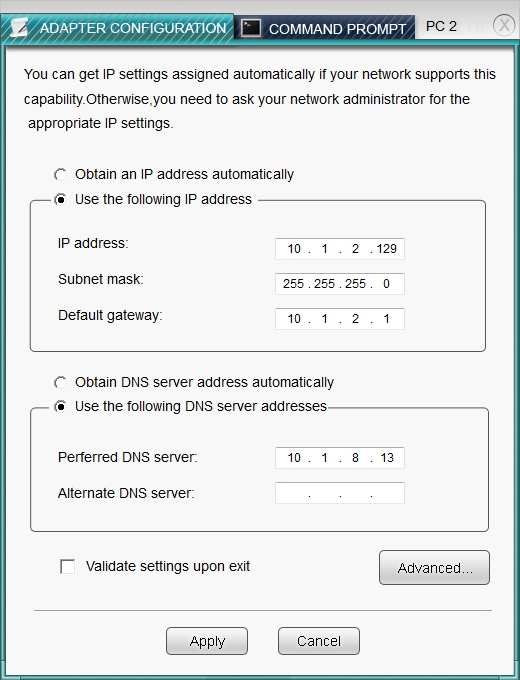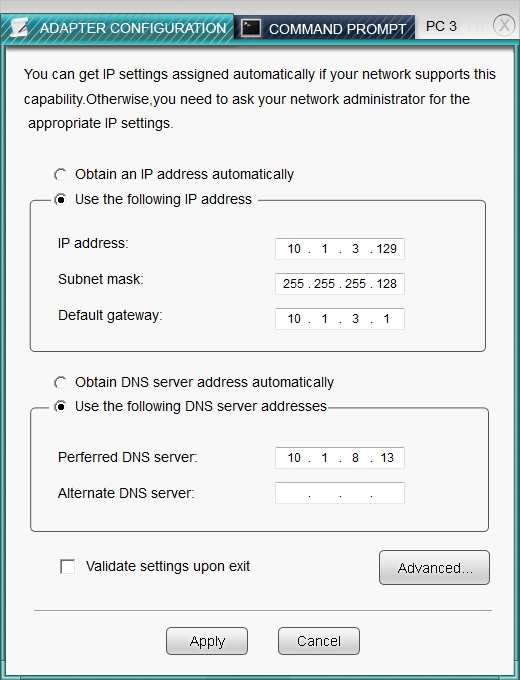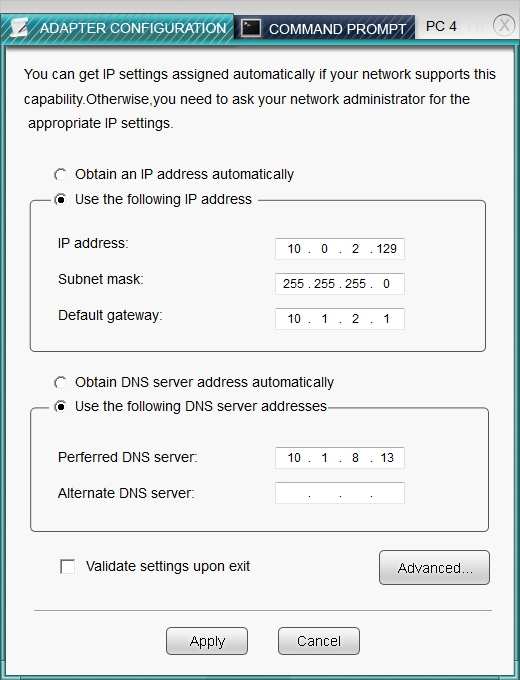 Answer: See the explanation
Explanation:
The default gateway must be on the same network as the nodes that use it. Therefore, the subnet on PC3 and the default gateway on PC4 must be modified.
References:
Dulaney, Emmett and Mike Harwood, CompTIA Network+ Authorized Exam Cram, Fourth Edition, Pearson, Indianapolis, 2012, p 101.
http://www.subnetonline.com/pages/subnet-calculators/ip-subnet-calculator.php