Click the Exhibit button. In the exhibit, NG-MVPN is used for a Layer 3 VPN. Which two
statements are valid? (Choose two.)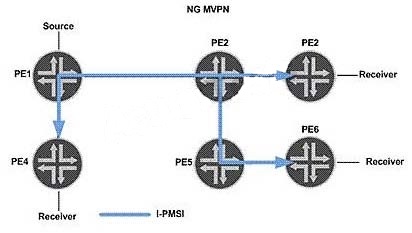 A.
The provider tunnel shown is similar to a draft-Rosen default MDT.
B.
PIM must be enabled on the PE and P routers.
C.
The egress PEs for I-PMSI tunnels should signal a label value of 3.
D.
The vrf-table-label parameter is configured on the PEs.