Click the Exhibit button. In the exhibit, Customer A uses private RFC1918 addresses within
its network. The customer wants to have all Internet access for its organization transit
through the main office for security and NAT purposes. Each of the PE routers in your
network contains Internet routes in the main instance routing table and is capable of
provisioning both a VRF and a non-VRF interface to its attached CE router. Which router
should be configured to accomplish the administrative goal of the customer?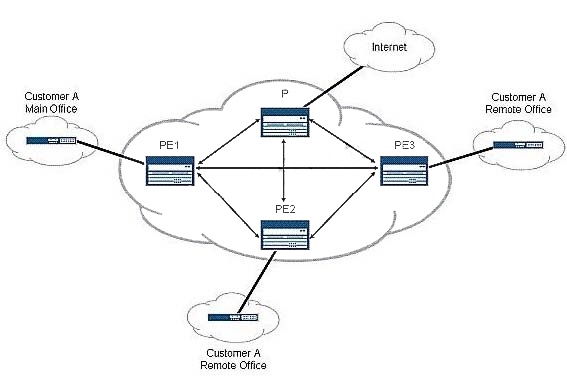 A.
P
B.
PE1
C.
PE2
D.
PE3
Explanation: