Click the Exhibit button. The exhibit contains a sample trace file of a BGP update message.
Which two statements are true? (Choose two.)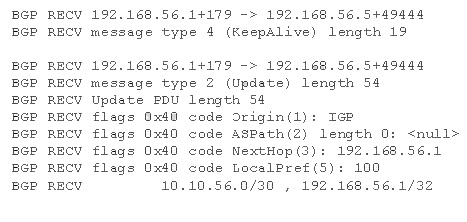 A.
The local preference has been changed from the default settings.
B.
The BGP session is EBGP.
C.
The router that sent this update is the BGP originator of 10.10.56.0/30.
D.
10.10.56.0/30 is a route internal to the AS.