Click the Exhibit button. Based on the output in the exhibit, which statement is correct?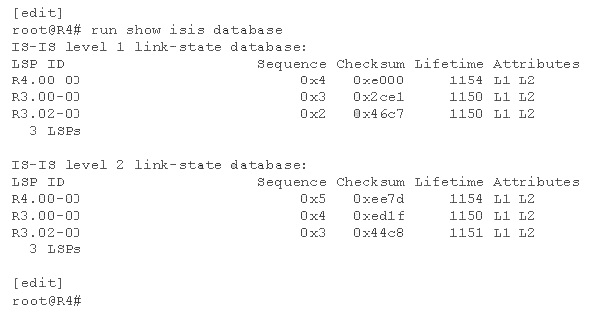 A.
R3 and R4 have an adjacency at both level 1 and level 2.
B.
R3 has been configured so that it is not used for transit traffic.
C.
R3 and R4 have only a level 2 adjacency.
D.
R4 has been configured with an IS-IS export policy and is announcing external routing
information.