Click the Exhibit button. R1 and R2 are directly connected using the interfaces shown in the
exhibit. R1 can ping R2's interface, and R2 can ping R1's interface. The IS-IS adjacency will
not come up. What is causing the adjacency to fail?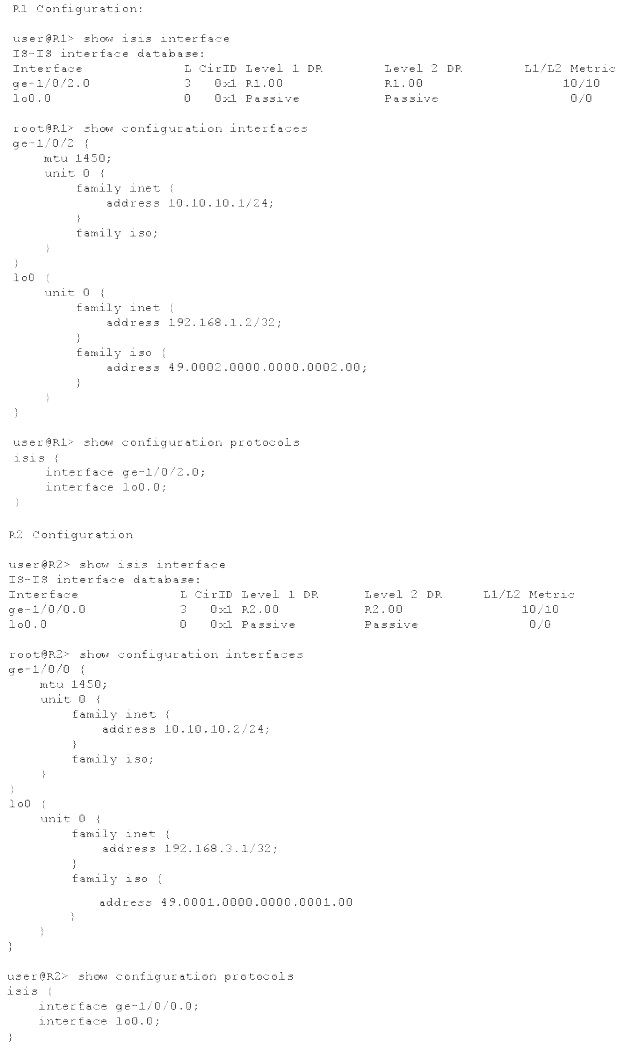 A.
The link MTU is too small to support IS-IS.
B.
Authentication is not properly configured for the adjacency.
C.
Both routers are configured as the DR, causing a conflict.
D.
The correct levels are not configured under protocols isis.