Click the Exhibit button. Your IT manager asks you to describe a benefit of migrating from
LDP VPLS towards BGP VPLS considering the operational network shown in the exhibit.
What can you tell your manager?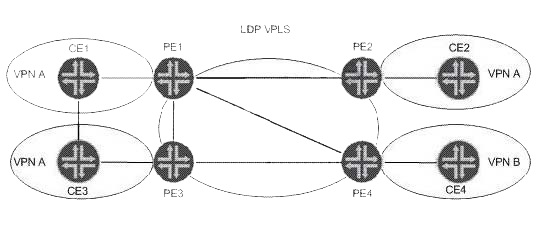 A.
Ingress PE replication can be reduced, because BGP VPLS supports P2MP LSPs.
B.
MAC addresses are learned through BGP instead of LDP, which improves scaling.
C.
Using BGP signaling improves scaling, because a full mesh of transport LSPs is not
needed.
D.
Configuration overhead is reduced when adding new sites or new VPNs.