Click the Exhibit button. In the exhibit, all routers within each AS are configured for Anycast
RP. All intra-AS routers are configured within the same MSDP mesh group. Inter-AS
multicast has been enabled using MSDP without MSDP mesh groups. Which statement is
true?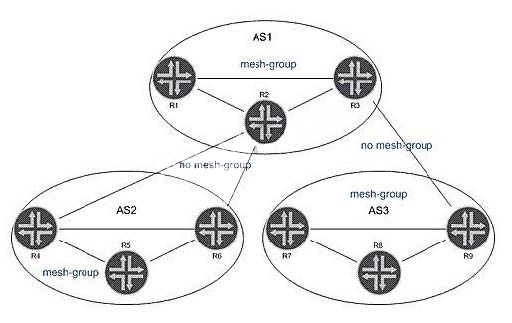 A.
Duplicate SA messages may be received in AS2.
B.
SA messages from R5 are not forwarded to AS1.
C.
R6 and R7 should have an MSDP peering, because multiple MSDP AS hops are not
allowed.
D.
SA messages received from R2 are not forwarded to R5, R7, and R8.