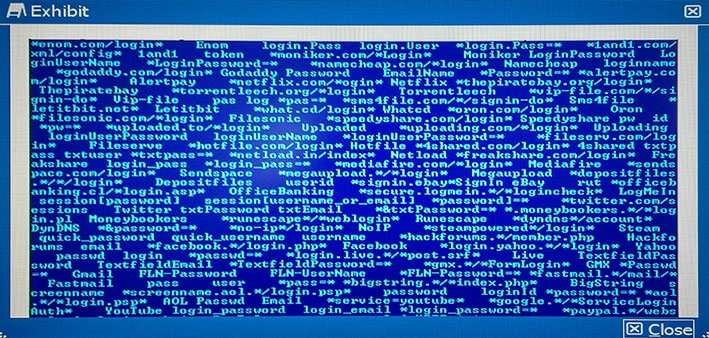 Your marketing department uncompressed and executed a file that the whole department received using
Skype.
Reviewing the exhibit, which two details do you determine from your initial analysis of the payload?
A.
The payload contains strings that the malware is monitoring to harvest credentials.
B.
This is a type of Trojan that will download and pirate movies using your Netflix credentials.
C.
This type of threat of a DDoS attack using instant messaging to send e-mails to further spread the
infection.
D.
This threat payload is uploading private user videos which are then used to extort Bitcoin payments.