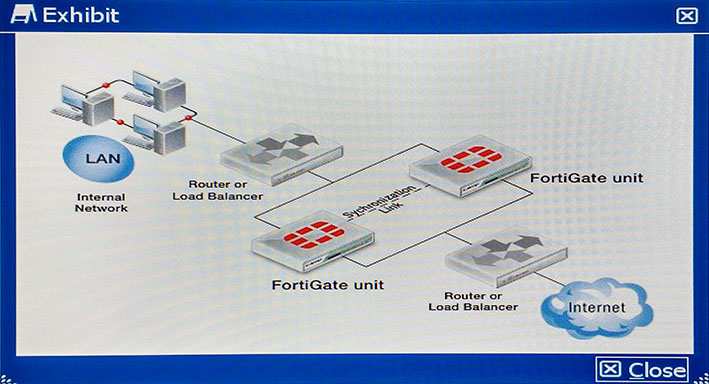 A customer just bought an additional FortiGate device and plans to use their existing load balancer to
distribute traffic across two FortiGate units participating on a BGP network serving different neighbors. The
customer has mixed traffic of IPv4 and IPv6 TCP, UDP, and ICMP. The two FortiGate devices shown in the
exhibit should be redundant to each other so that the NAT session and active session tables will
synchronize and fail over to the unit that is still operating without any loss of data if one of the units fail.
Which high availability solution would you implement?
A.
FortiGate Cluster Protocol (FGCP)
B.
Fortinet redundant UTM protocol (FRUP)
C.
FortiGate Session Life Support Protocol (FGSP)
D.
Virtual Router Redundancy Protocol (VRRP)
Explanation:
http://docs.fortinet.com/uploaded/files/1074/fortigate-ha-40-mr2.pdf