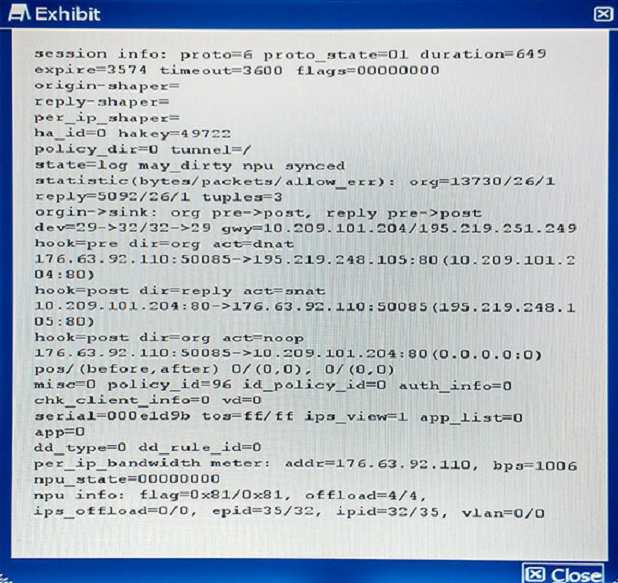 Referring to the configuration shown in the exhibit, which three statements are true? (Choose three.)
A.
Traffic logging is disabled in policy 96.
B.
TCP handshake is completed and no FIN/RST has been forwarded.
C.
No packet has hit this session in the last five minutes.
D.
No QoS is applied to this traffic.
E.
The traffic goes through a VIP applied to policy 96.
Explanation:
http://kb.fortinet.com/kb/viewContent.do?externalId=FD30042