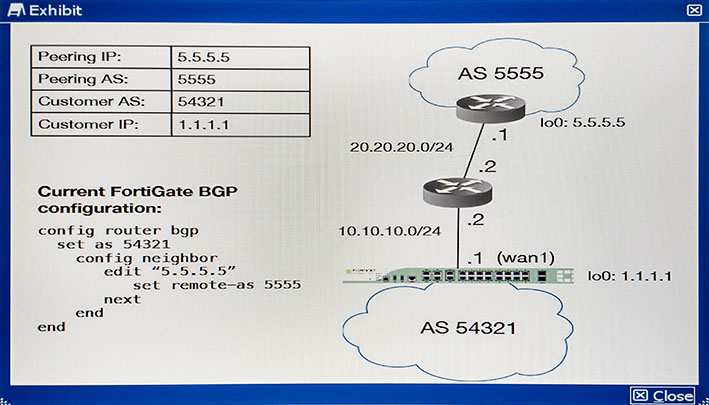 You must establish a BGP peering with a service provider. The provider has supplied you with BGP peering
parameters and you performed the basic configuration shown in the exhibit on your FortiGate unit. You
notice that your peering session is not coming up.
Which three missing configuration statements are needed to make this configuration functional? (Choose
three.)
A.


B.


C.


D.

E.