You have replaced an explicit proxy Web filter with a FortiGate. The human resources department requires
that all URLs be logged. Users are reporting that their browsers are now indicating certificate errors as
shown in the exhibit.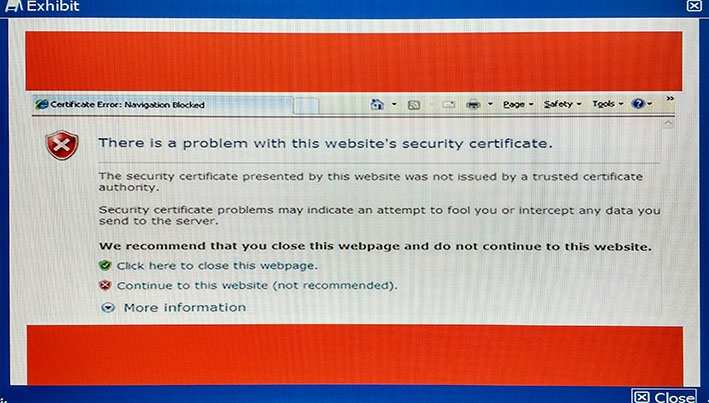 Which step is a valid solution to the problem?
A.
Make sure that the affected users' browsers are no longer set to use the explicit proxy.
B.
Import the FortiGate's SSL CA certificate into the Web browsers.
C.
Change the Web filter policies on the FortiGate to only do certificate inspection.
D.
Make a Group Policy to install the FortiGate's SSL certificate as a trusted host certificate on the Web
browser.
Explanation:
For https traffic inspection, client machine should install fortigate's ssl certificate