Tina is a new administrator who is currently reviewing the new Check Point R80 Management console
interface. In the Gateways view, she is reviewing the Summary screen as in the screenshot below. What as an
'Open Server'?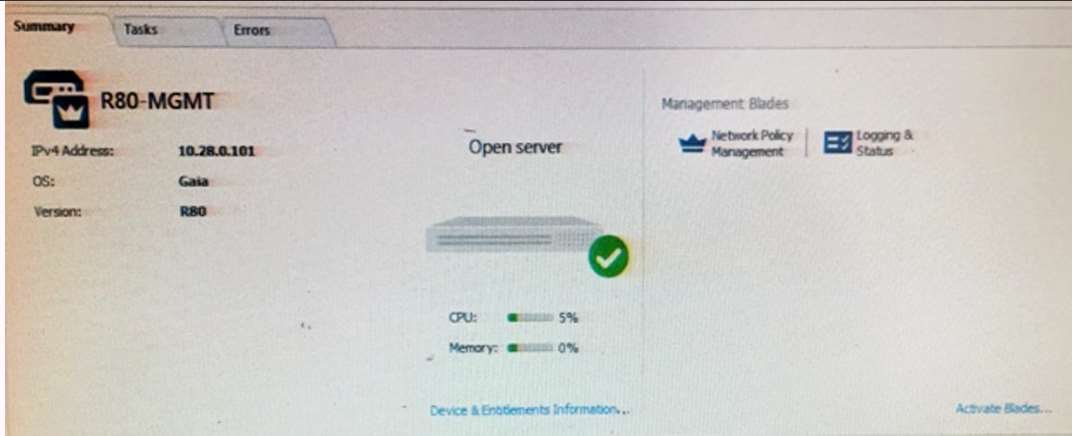 A.
Check Point software deployed on a non-Check Point appliance.
B.
The Open Server Consortium approved Server Hardware used for the purpose of Security and Availability.
C.
A check Point Management Server deployed using the Open Systems Interconnection (OSI) Server and
Security deployment model.
D.
A check Point Management Server software using the Open SSL.
https://sc1.checkpoint.com/documents/R76/CP_R76_Installation_and_Upgrade_Guide-webAdmin/
index.html