Click the Exhibit.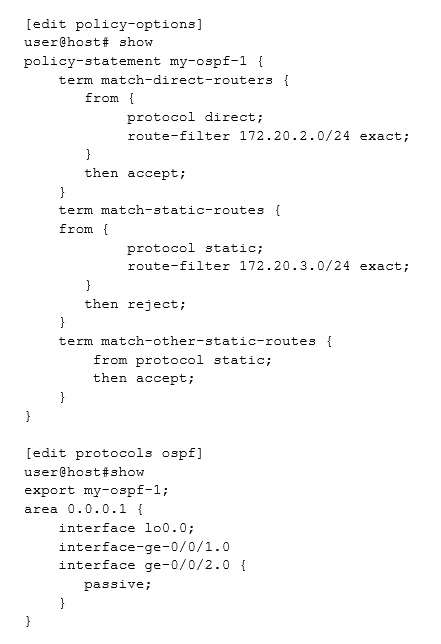 The router with the configuration shown in the exhibit has two interfaces, both of which are operational and can pass traffic. These interfaces are connected to two different routers, both of which are configured for OSPF area 0.0.0.1. The router has received LSAs and can now send traffic into the backbone area.
Which two statements are correct? (Choose two.)
A.
The router is an ASBR.
B.
The router has only a single OSPF adjacency.
C.
The router is an ABR.
D.
The router has two OSPF adjacencies.