Click the Exhibit.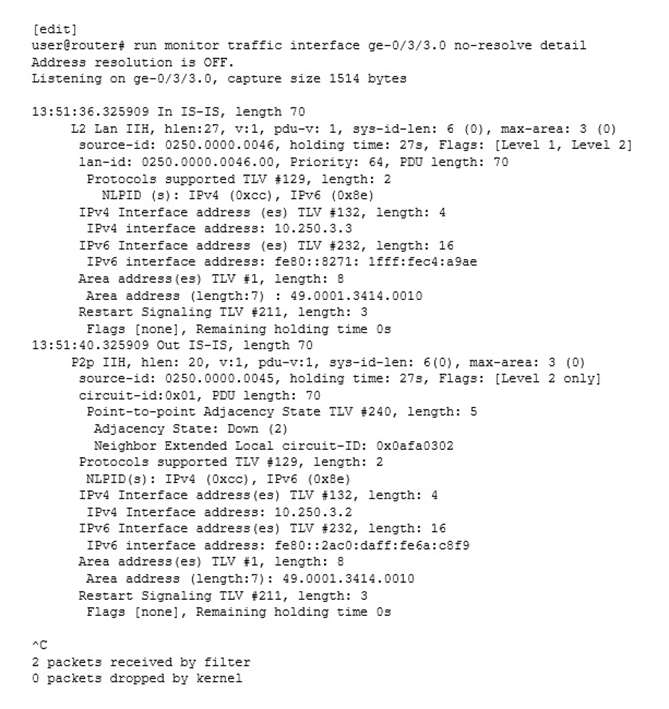 You have just configured IS-IS, but the adjacency is not coming up.
Referring to the exhibit, what is the cause?
A.
Only one side is configured using the point-to-point parameter.
B.
One router is configured for Level 2 only.
C.
The routers must be in different areas.
D.
The family iso parameters is missing on the interfaces.