Click the Exhibit.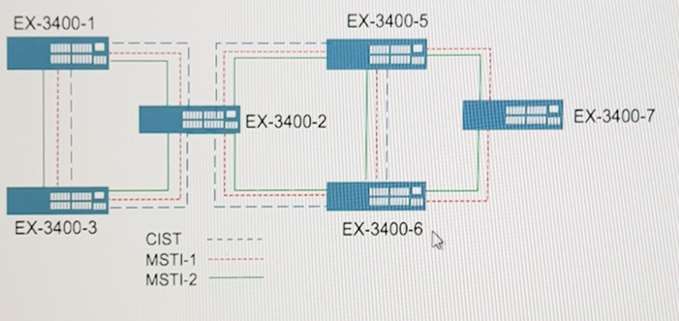 You are planning the addition of a new EX3400 Series device to the network (EX-3400-7) to service MSTI-1 and MSTI-2.
Referring to the exhibit, which requirement must be met on EX-3400-7 for the MSTP instances to become fully operational and resilient?
A.
The MSTP revision-level must be incremented.
B.
The CIST must be extended to EX-3400-7.
C.
The MSTP configuration-name must be the same.
D.
The bridge-priority must match EX-3400-5 and EX-3400-6.