Click the Exhibit button. You have just committed the new IDP policy shown in the exhibit.
However, you notice no action is taken on traffic matching the R4 IDP rule. Which two
actions will resolve the problem? (Choose two.)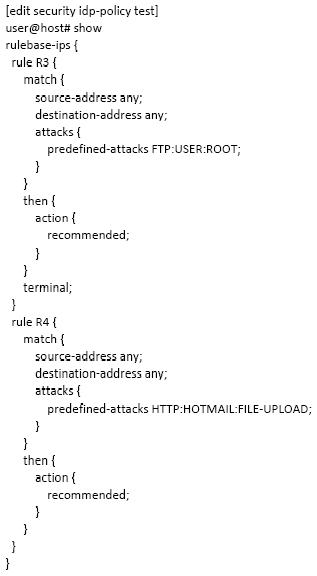 A.
Change the IPS rulebase to an exempt rulebase.
B.
Delete the terminal statement from the R3 rule.
C.
Change the R4 rule to match on a predefined attack group.
D.
Insert the R4 rule above the R3 rule.