Click the Exhibit button. — Exhibit – — Exhibit — Host traffic is traversing through an IPsec
tunnel. Users are complaining of intermittent issues with their connection. Referring to the
exhibit, what is the problem?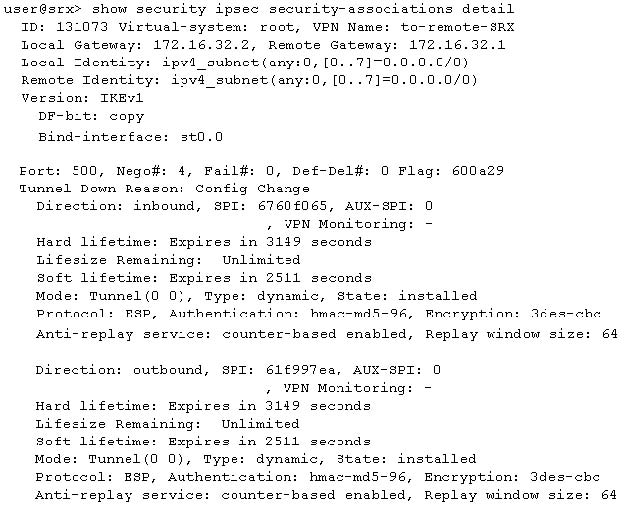 A.
The tunnel is down due to a configuration change.
B.
The do-not-fragment bit is copied to the tunnel header.
C.
The MSS option on the SYN packet is set to 1300.
D.
The TCP SYN check option is disabled for tunnel traffic.