Refer to the Exhibit.
— Exhibit –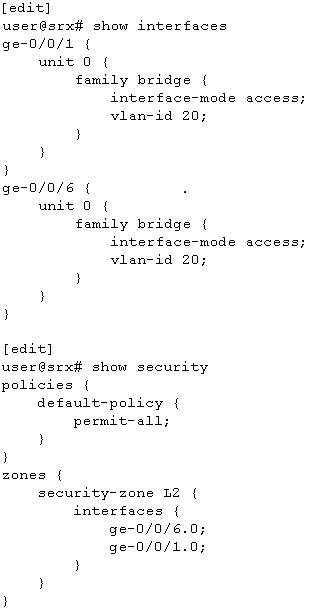 — Exhibit —
In the exhibit, the SRX device has hosts connected to interface ge-0/0/1 and ge-0/0/6. The devices
are not able to ping each other. What is causing this behavior?
A.
The interfaces must be in trunk mode.
B.
The interfaces need to be configured for Ethernet switching.
C.
The default security policy does not apply to transparent mode.
D.
A bridge domain has not been defined.
Explanation: