Refer to the exhibit.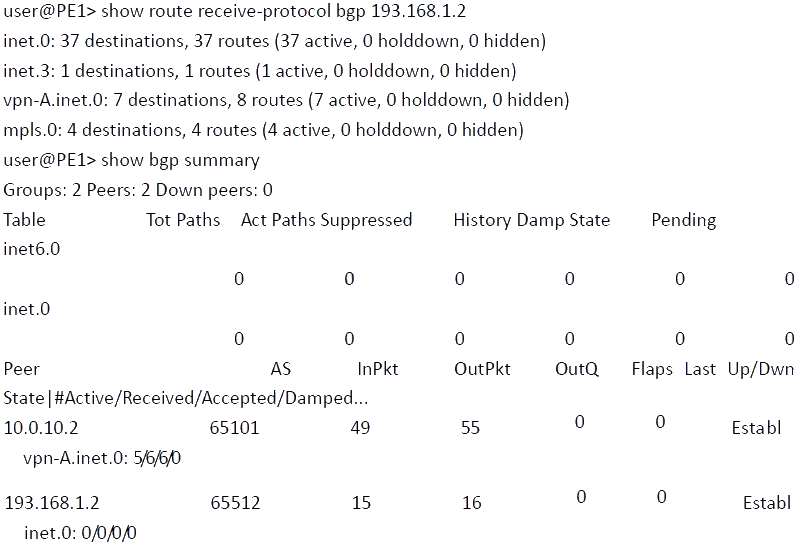 You are implementing a Layer 3 VPN between Site 1 and Site 2. You notice that you are not
sharing routes between PE1 and PE2. You have verified that MPLS and RSVP are functioning
correctly. Referring to the exhibit, what is causing the problem?
A.
The multihop feature is notenabled.
B.
The next hop for the VPN routes is unusable.
C.
The Layer 3 VPN NLRI has not been enabled on PE1.
D.
The PE2 BGP session is restarting.
Explanation: