Refer to the Exhibit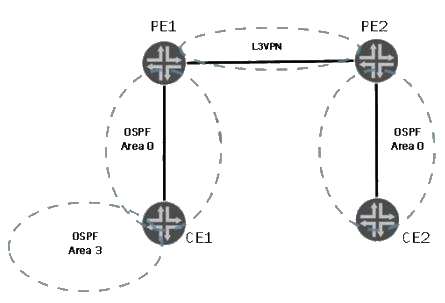 In the exhibit, a working Layer 3 VPN exists between all routers. No OSPF domain IDs are
configured or attached in advertisements.
What can be configured on the PE routers to allow the internal OSPF routes in Area 3 to show up
as summary (Type 3) LSAs in CE2?
A.
Assign a domain ID of 1.1.1.1 to all routes injected into the Layer 3 VPN on PE1.
B.
The routes will show up as summary LSAs by default.
C.
Configure PE2 to have a different domain ID than PE1.
D.
Configure a sham link between PE1 and CE1.
Explanation: