Refer to the exhibit.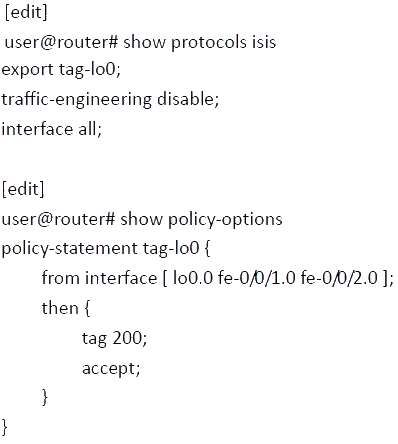 You have configured your Junos device to tag routes; however, you are not seeing the routes
being tagged. What is causing the problem?
A.
You must configure the tagging on the physical interfaces, not on the loopback.
B.
Route tagging does not work when IS-IS traffic engineering is disabled.
C.
You must import the policy into IS-IS, not export it.
D.
The policy-statement should have only a then tag 200; the acceptis accepting the route and
ignoring the tag.
Explanation: