Refer to the Exhibit.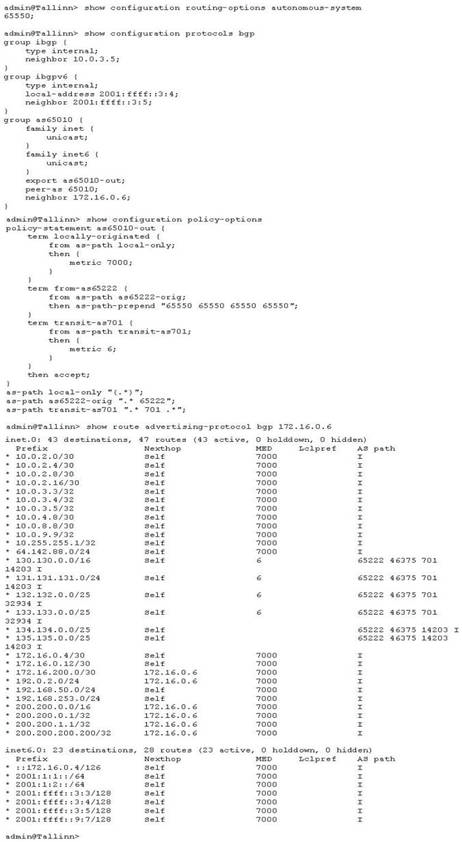 You are configuring an EBGP peer in a transit environment. You must advertise routes learned
from other EBGP peers in your AS. Any routes originated from within your AS should have a MED
of 7000 set. Any routes that originate in AS65222 should be prepended four times. Any routes that
transit AS701 should have a MED set to 6. This scenario results in the unintended advertisement
of internal 10.0.0.0/8 networks to your peer.
What caused the accidental advertisement of internal networks to your EBGP peer?
A.
Your AS number of 65550 is a private AS number.
B.
The BGP group as65010 is configured for both family inet unicast and family inet6 unicast
protocol families.
C.
The export policy as65010-out is misconfigured.
D.
The as-path "local-only" includes a misconfigured regular expression.