Review the IPsec Phase2 configuration shown in the Exhibit; then answer the question following it.
Which of the following statements are correct regarding this configuration? (Select all that apply).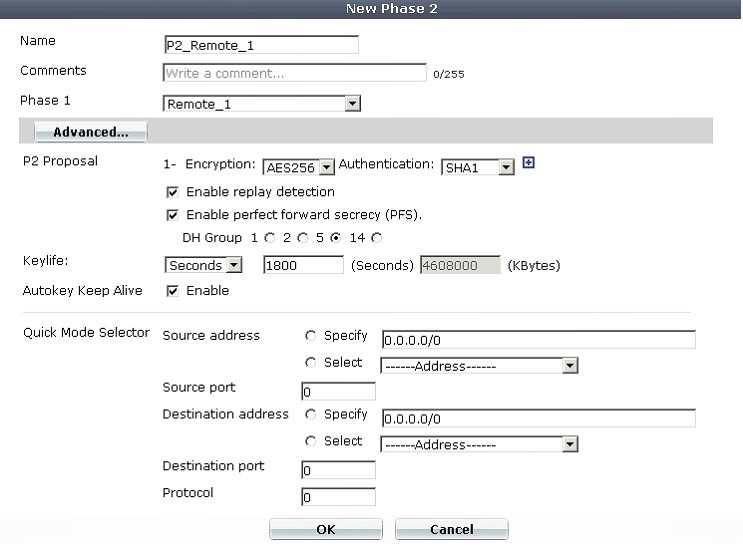 A.
The Phase 2 will re-key even if there is no traffic.
B.
There will be a DH exchange for each re-key.
C.
The sequence number of ESP packets received from the peer will not be checked.
D.
Quick mode selectors will default to those used in the firewall policy.