Refer to the exhibit. What does the clock icon denote beside the Bandwidth and Application Report?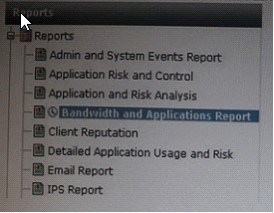 A.
It is a custom report.
B.
It is an imparted report from either a different FortiAnalyzer device or a different (but supported) ADOM.
C.
It is h the process of generating.
D.
It is a scheduled report.