Refer to the Exhibit.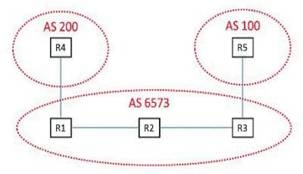 Looking at the traceoptions output in the exhibit, why is the BGP neighbor not in Established
state?
A.
BGP refresh is not supported.
B.
There is a router ID mismatch.
C.
IPv6 is not supported on the local peer.
D.
The peer AS number is misconfigured.
Explanation: