Refer to the Exhibit.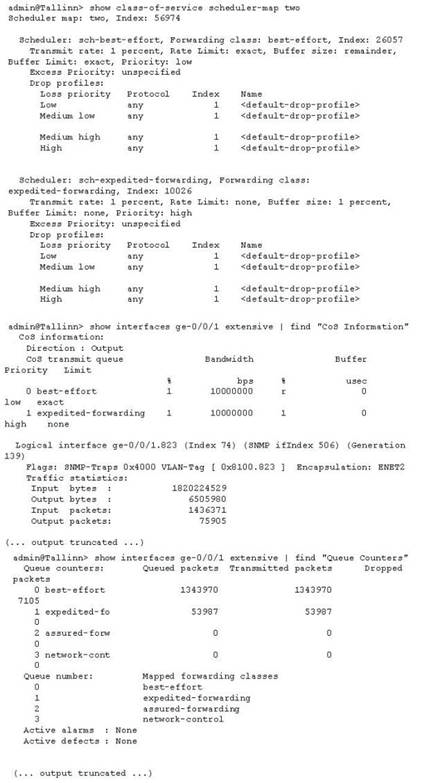 Based on the configuration in the exhibit, why are you seeing drops in the best-effort queue on the
SRX Series platform?
A.
The drop-profile fill level is set too low.
B.
Packets are dropped by a firewall policy.
C.
The best-effort queue is being shaped.
D.
The scheduler is not being applied correctly.
Explanation: