Refer to the Exhibit.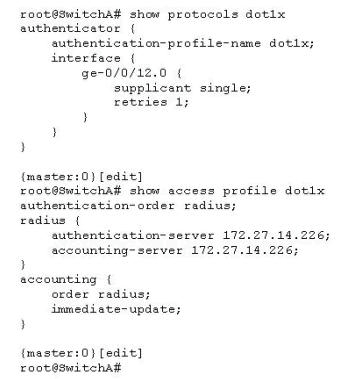 A user on port ge-0/0/12 fails an 802.1x authentication attempt.
What is the next action of Switch A?
A.
It puts the Authenticator in the HELD status where all EAPOL packets are discarded until the
default hold timer expires.
B.
It communicates with the RADIUS server to confirm the user's password.
C.
It transmits an EAP-Identity-Request packet immediately after it sends out EAP-Failure.
D.
It tries to authenticate the user using MAC radius authentication.
Explanation: