Click the Exhibit button.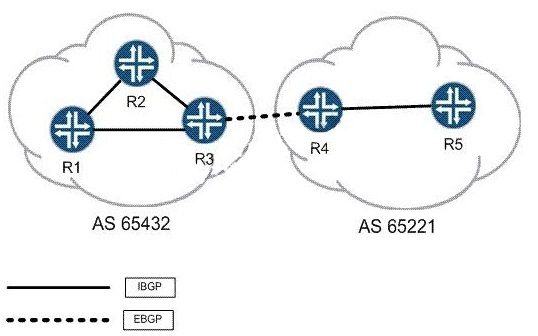 A route is advertised from AS 65221 to AS 65432 using EBGP. The route is active and reachable
on R3, but does not appear as an active route on R1 and R2. R3 has an export policy applied to
its IBGP group matching on routes from R4, but does not have a then criteria specified. Which
policy action should router R3 configure to make this route visible on routers R1 and R2?
A.
then next-hop self
B.
then accept
C.
then announce
D.
then resolve-recursive