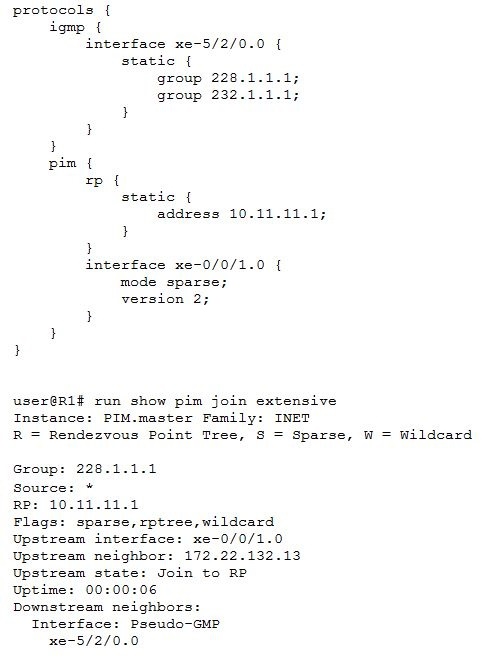 You have committed a configuration on router R1 as shown in the exhibit. However, it resulted in a
(*, G) join for only one group (228.1.1.1) on R1.
Which additional configuration would result in the creation of a (*, G) join for the other group
(232.1.1.1)?
A.
Add relevant configurations for an SSM map.
B.
Enable PIM version 1 on interface xe-5/2/0.0.
C.
Configure another RP for the other group
D.
Enable PIM on all interfaces.