Click the Exhibit button.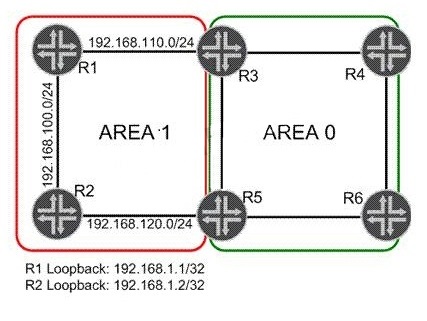 Area 1 has three network links. You need to summarize the network addresses in Area 1 so that
Area 0 sees one route representing the network links. A route to each loopback address must still
be visible in Area 0.Which configuration sample on R3 and R5 will complete this task?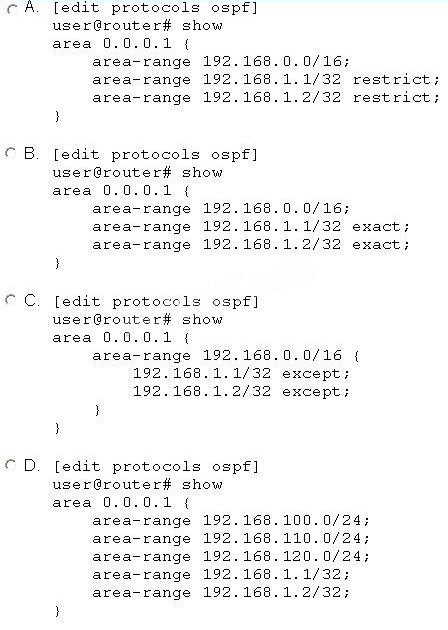 A.
Option A
B.
Option B
C.
Option C
D.
Option D
Explanation: