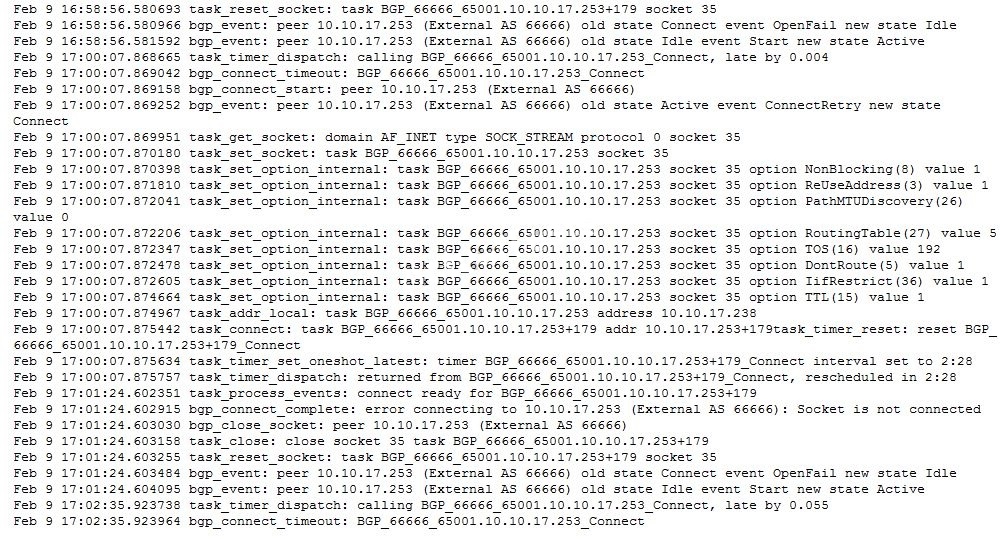 You are asked to configure an EBGP peering, but the peering does not establish and transitions
between the Connect and Active states.
Referring to the exhibit, what is causing the problem?
A.
The number of messages from the BGP peer has exceeded the receive socket buffer.
B.
An incorrect local AS has been configured in the BGP group configuration.
C.
BGP is waiting to receive a keepalive or notification message from the peer.
D.
The BGP peer has an incorrect address configured, causing a connectivity failure.