You are adding a Junos Fusion satellite device but one cascade port is not coming on line. Referring
to the exhibit, what would cause this problem?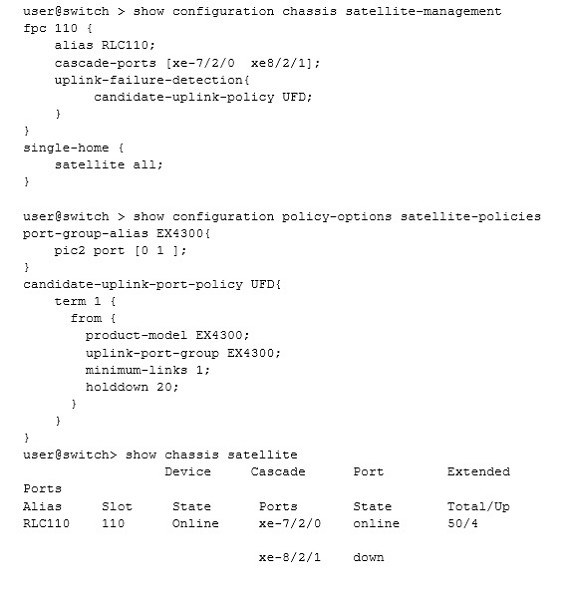 A.
The satellite device is not an EX4300.
B.
The cascade ports need to be on the same line card.
C.
The FPC number must match the FPC connecting to the satellite device.
D.
Interface xe-8/2/1 is in a link down state.