You are configuring MSTP to prevent loops in your Layer 2 network. After applying the configuration,
you notice that MSTO is not working correctly. Referring to the exhibit, what is causing the problem?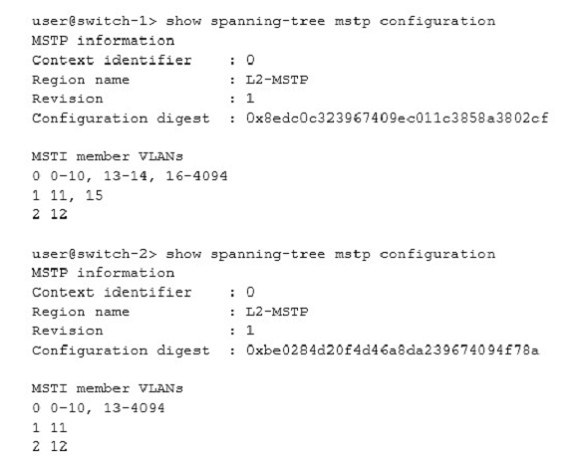 A.
Too many VLANs have been defined.
B.
Context identifier must be specified.
C.
MSTI-to-VLAN mappings must be the same.
D.
Incorrect revision number is used.