You are troubleshooting an OSPF adjacency issue between R1 and R2. What is the reason for the
ExStart state shown in the exhibit?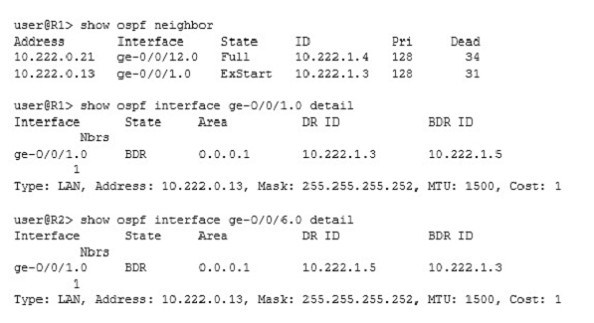 A.
R2 was elected as the designated router.
B.
R1 was elected as the backup designated router.
C.
R1 and R2 are using the same IP address.
D.
The MTU is not the default on R1 and R2.