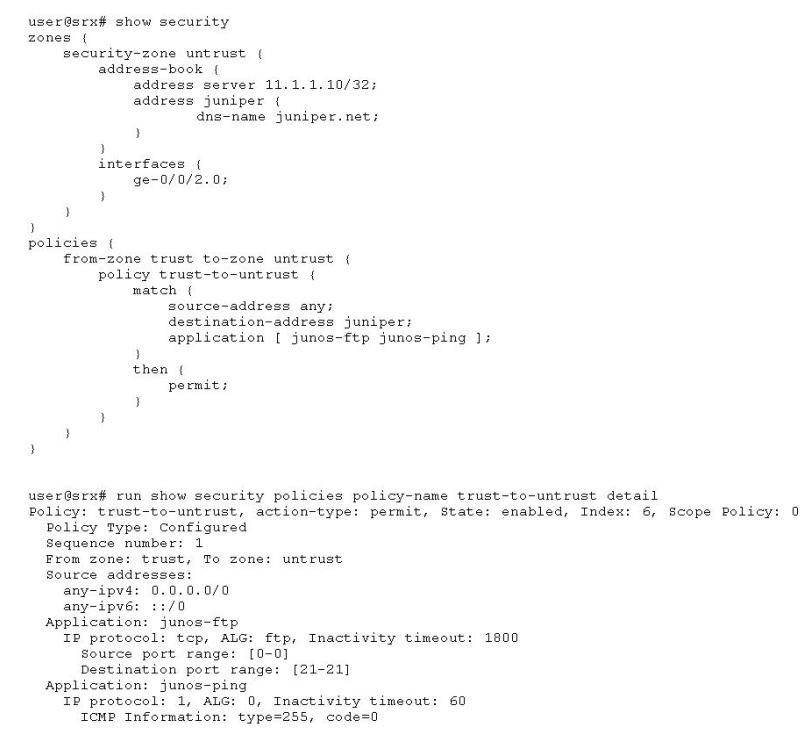 You configured a security policy with an address book entry using a DNS name. Traffic matching the security policy for the DNS name is being dropped.
Referring to the exhibit, what is the cause?
A.
The domain name must be configured as www.juniper.net.
B.
The security policy is missing the junos-dns application
C.
The destination address configuration must also include an IP address.
D.
The domain name has not been resolved by DNS.