For the accompanying router output, which of the following statements describes the state
that neighbor 172.16.254.3 is in?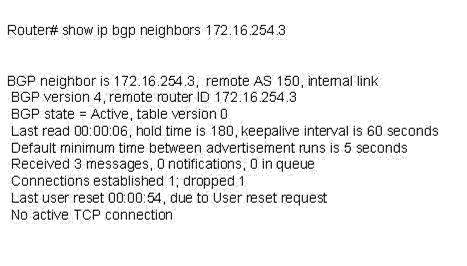 A.
The router will not accept connections from the peer.
B.
BGP can exchange routing information in this state.
C.
The router is listening on its server port for connection requests from the peer.
D.
The router has sent out an active TCP connection request to the peer.